Self-Learning Edition
Learn the basics of the analyst job and apply concretely what you learn to write your first virtual investment memo. Ideal for students seeking a job/internship and for interns before joining a VC firm.
The program is structured around:
Daily short videos that focus on specific aspects of the VC job.
Tasks and to-dos that will guide you through writing your first investment memo.
[Optional] A certificate if you manage to write a comprehensive memo.
If you want to know more, just check the videos and tasks of the first day of the program in the course curriculum below 👇
MemoHub Certificate
🎓You will receive a MemoHub Certificate if you fulfill these three conditions:
1- You have completed the program.
2- You have written a comprehensive & polished investment memo.
3- Your memo is validated by me (I will personally read and validate it).
⚠️Important:
*The certificate will be issued only to people fulfilling the previous conditions.
*The certification is totally optional, you can complete the program without validating your memo.
*More details about the requirements can be found in the "Day 20" section of the curriculum.
*If your memo is not polished enough, it won't be validated (the bar is high).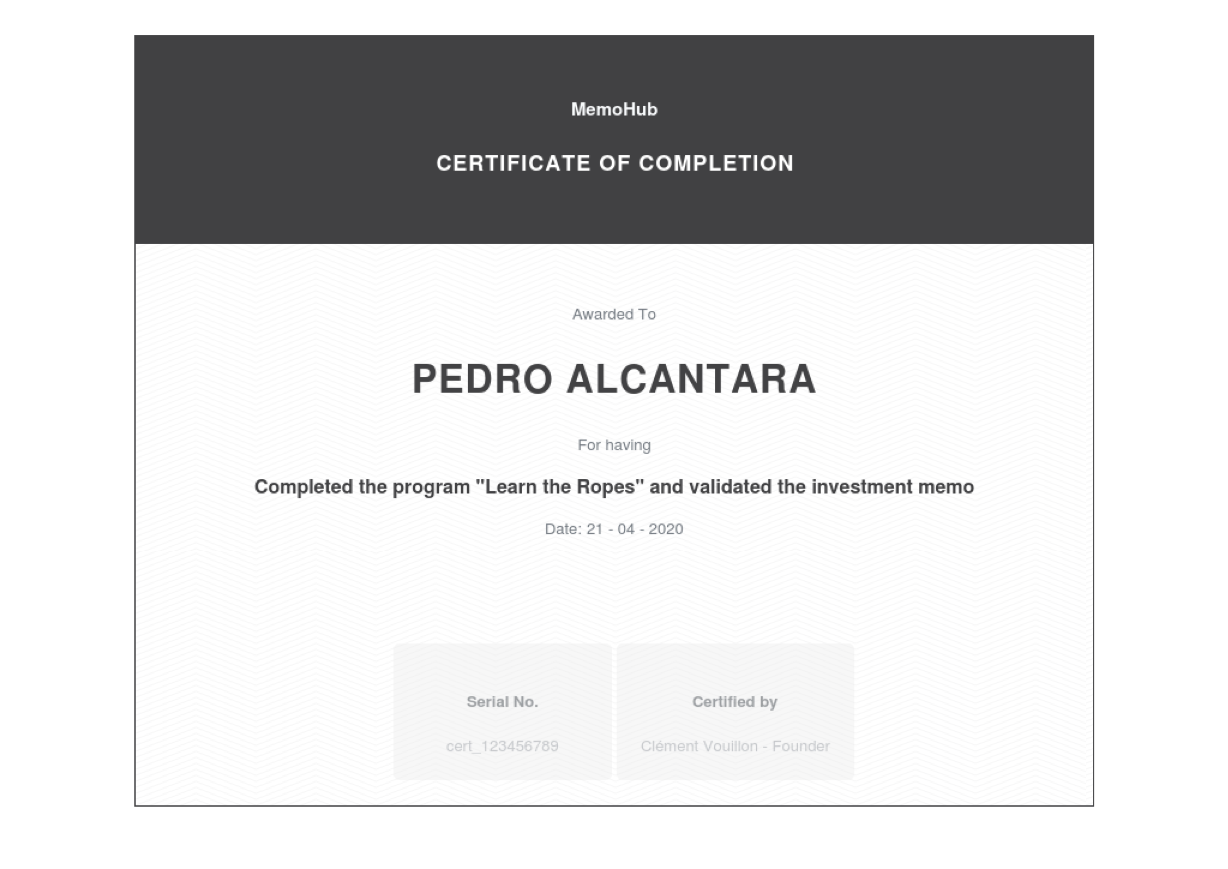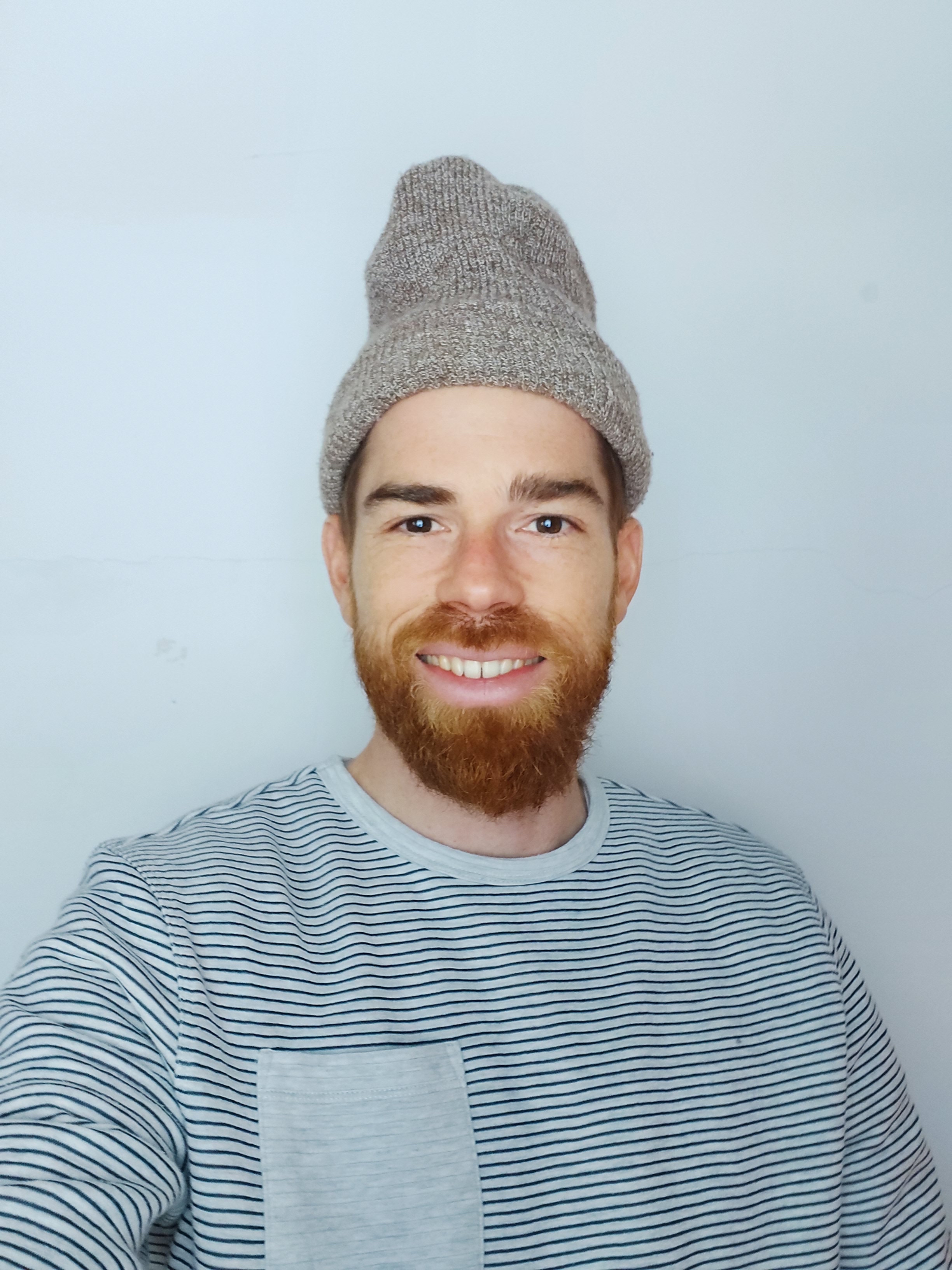 I'm the guy running MemoHub! After seven years on the startup side, I joined the VC industry back in 2015. It's during my four years working at Point Nine Capital that I noticed a lack of tools and training programs for people who wanted to learn the VC job. So I decided to quit my (awesome) job to create MemoHub. If you want to know more about me you can check my LinkedIn and Medium profiles. And If you have any questions about MemoHub => [email protected]
Frequently Asked Questions
Is it an online class?
Yes, this program is 100% online. It starts as soon as you enroll.
Can I do it while I'm working?
Yes, it is not a full-time training program. You can do it even if you are studying or have a job.
How much time should I dedicate to it?
It is not a full-time program, but it's a very hands-on program that requires between 1h and 2h per day if you want to get the most out of it.
The program is structured around daily videos and tasks that you can complete in four weeks.
I'm a business angel, can this program be useful for me?
I have several business angels who completed the program in order to understand how VCs analyze companies. While it is more targeted at aspiring VCs, if - as a business angel - you want to structure your analysis of an investment opportunity, this program will be useful for you.
I'm in a hurry and would like to complete the program faster, is it possible?
Yes. If possible it's better to follow the original pace of the program (with the daily videos and tasks), but you have access to the whole content from the start. So nothing stops you from completing the program at your own pace (whether faster or slower).
What is the difference between the "self-learning" & "individual support" versions of the "learn the ropes" program?
For the "self-learning" version of this program I will not personally guide you through writing your memo. With the "individual support" version we'll be in contact on Whatsapp and I'll help you with your memo and tasks during the four weeks of the program.